The best pizza in chicago can be found at giordano's and lou malnati's. Both pizza places are known for their famous deep-dish pizza.
Chicago is not only famous for its stunning skyline and the iconic chicago-style hot dog but also for its deep-dish pizza. Among the numerous pizza places in chicago, giordano's and lou malnati's are the most popular. Giordano's is known for its stuffed pizza that ranges from cheese to pepperoni and beyond.
Lou malnati's, on the other hand, specializes in a buttery crust with a unique tangy tomato sauce. Each pizza is a masterpiece, with thick crust and lots of cheese. The aroma itself is enough to make anybody's mouth water, and the taste is truly unforgettable. So, if you're in chicago, you cannot leave without trying the famous deep-dish pizza at giordano's or lou malnati's.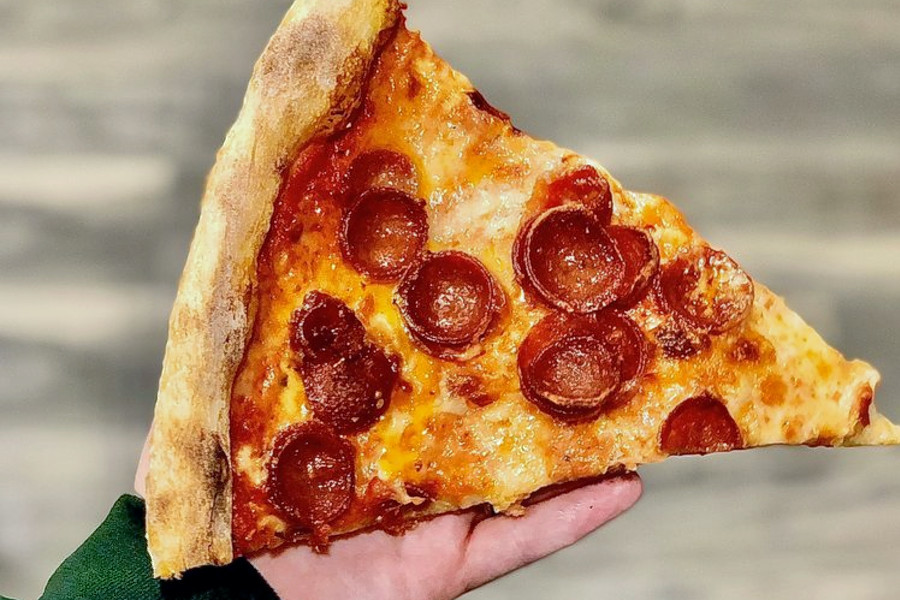 Credit: hoodline.com
Best Pizza Restaurants in Chicago
Lou Malnati's Pizzeria: Famous for its deep-dish pizza, Lou Malnati's has been a Chicago staple since 1971. They're known for their buttery crust and exclusive sausage blend.
Giordano's: Founded in 1974, Giordano's is renowned for its stuffed deep-dish pizza, featuring a top and bottom crust filled with cheese and toppings, then topped with sauce.
Pequod's Pizza: Known for its caramelized crust, Pequod's offers both thin crust and deep-dish pizzas. Located in Lincoln Park, it's a favorite among locals.
Gino's East: Another iconic deep-dish pizza restaurant, Gino's East has been serving their signature pizzas since 1966. Their crust, with a hint of cornmeal, is a standout feature.
Pizzeria Uno: The birthplace of the original Chicago deep-dish pizza in 1943. Their pizza features a thick, buttery crust, chunky tomato sauce, and plentiful cheese.
Pizano's: Pizano's, opened by a member of the Malnati family, serves both thin-crust and deep-dish pizzas. Their thin-crust pizza is particularly well-loved.
Coalfire Pizza: For a change of pace from deep-dish, Coalfire serves up Neapolitan-style pizzas cooked in a coal-fired oven, lending a unique char and flavor to their pies.
The Art of Pizza: Named the "#1 Deep Dish Pizza" by the Chicago Tribune, The Art of Pizza offers a variety of styles including deep-dish, stuffed, and thin-crust.
Vito & Nick's: A South Side institution since 1932, Vito & Nick's is famous for its thin-crust pizza topped with high-quality ingredients.
Piece Brewery and Pizzeria: Piece is known for its New Haven-style thin-crust pizza and also brews their own award-winning beer.
Frequently Asked Questions
Where Can I Find The Best Deep-Dish Pizza In Chicago?
There are several great places for deep-dish pizza in chicago, but the most popular ones include lou malnati's, giordano's, and pequod's. Each place has its own unique style, so it's worth trying them all to find your favorite.
What Makes Chicago-Style Pizza Different From Other Styles?
Chicago-style pizza is known for its thick, doughy crust and generous toppings of cheese, tomato sauce, and other ingredients. It's baked in a deep dish, making it taller than most other styles of pizza, and often requires a knife and fork to eat.
Is It Better To Visit A Chain Or A Local Pizza Place?
While chains like giordano's and lou malnati's are well-known for their pizza, many locals argue that smaller, independent pizzerias offer a more authentic chicago experience. It's worth trying both to see which you prefer.
What Toppings Are Popular On Chicago-Style Pizza?
Some of the most popular toppings on chicago-style pizza include sausage, pepperoni, mushrooms, onions, green peppers, and extra cheese. However, many pizza places in chicago offer a wide range of toppings, so you can create your own perfect pie.
Can I Find Gluten-Free Or Vegan Pizza Options In Chicago?
Yes! Many pizza places in chicago offer gluten-free crusts and vegan cheese, as well as a variety of vegetarian and vegan toppings. Be sure to check the menu or ask your server if you have any dietary restrictions.
Conclusion
After exploring the top pizza places in chicago, it's clear that this city has some of the best pizza in the world. Whether you're a fan of classic deep-dish, thin crust, or somewhere in between, there are options for every palate.
From the delicious pies at lou malnati's, to the creative flavor combinations at piece pizza, to the iconic giordano's stuffed pizza, it's impossible to go wrong with any of these options. One thing is for sure – chicago is a pizza lover's paradise.
But don't take my word for it – get out there and try these amazing pizza places for yourself. With so many options to choose from, you're bound to find your new favorite spot. Whether you're visiting the city for the first time or you're a lifelong chicagoan, there's always something new and delicious to discover when it comes to pizza.
So, grab a slice and enjoy the unbeatable flavors of the windy city's best pizza joints.